Social Program
Sunday Evening Welcome Reception, 7pm to 10pm
The 2013 IEPC will kick off with an evening reception in the City View Room on the rooftop of the Elliott School of International Affairs, located at 1957 E Street NW, Washington, D.C. 20052. The reception will feature number of light appetizers, including chicken satay with peanut sauce, beef empanadas with salsa, spanakopita, as well as selection of fresh cheeses and fruits, and an open bar. The GWU Dean of Engineering, David S. Dolling, will be speaker. This event is open to all attendees.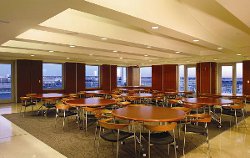 The venue is located 0.6 miles (1km, about 12 minutes walking time) from the Foggy Bottom / GWU Metro station. The easiest way to reach the venue from this station is to cross the 23rd Street, and continue on I street until 21st Street, where you turn right. This will take you past the Marvin Center, where the conference is located. Continue on 21st Street until E street, where you turn left. Continue for block and a half until arriving at the Elliott School of International Business. Follow signs to the elevators that will take you to the City View Room.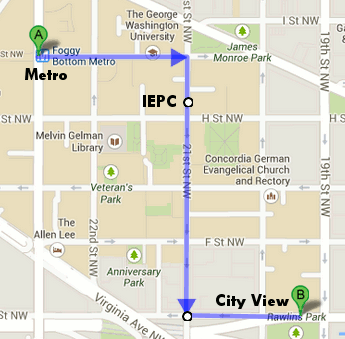 Monday Evening Reception and Poster Session, 7pm to 10pm
Monday Reception will take place alongside the Poster Session in the Grand Ballroom located on the 3rd floor of the Marvin Center. The reception will include light appetizers, including mini chicken wellington, mini coctail meatballs, and mini vegetable spring rolls, as well as a fruit and cheese selection, and an open bar. This event is open to all attendees.
Tuesday Evening Boat Tour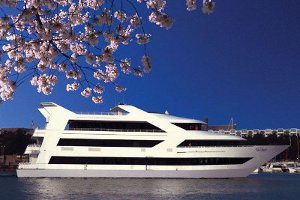 Tuesday evening social program will take us on as boat tour of the Potomac River aboard the Spirit of Washington. This event will feature a light dinner as well as a cash bar and a DJ entertainment. The tour is is complimentary with full registration. Extra ticket can be purchased during registration for $30. The tour is limited to 250 people.
Boarding time is 8:00 pm at Pier 4 at 6th and Water Street, Washington DC. If you need assistance in getting to the boat tour, there will be three groups leaving from Marvin Center at 6:45, 7:00, and 7:15 pm.
Wednesday Evening Gala Dinner, 6:30pm to 10:30pm
The Gala Dinner and Award Ceremony has been moved to Washington Marriott, located at 1221 22nd Street, NW, due to the continued shutdown of the National Air and Space Museum. Map including walking directions is available here.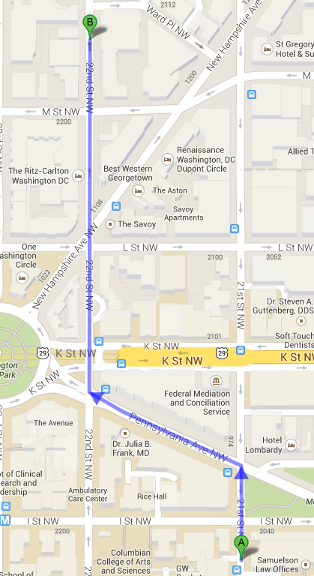 Thursday Tour
The Thursday tour of NASA GSFC has been cancelled due to the ongoing government shutdown. We will offer an alternate tour with sign up avaiable at the registration desk.