Technical Expo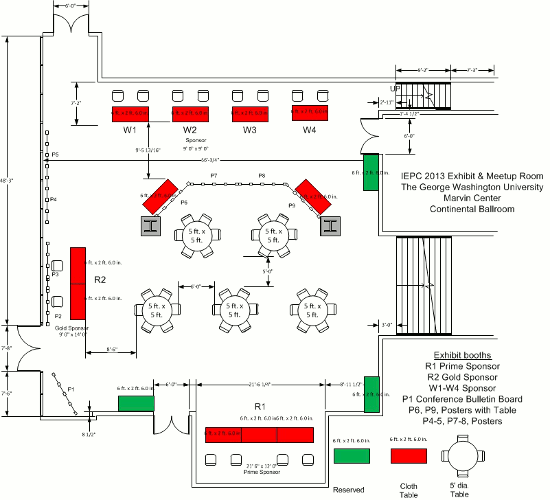 Conference sponsors will be provided with a complimentary exhibit space, including tables and wireless internet access. Please note:
Exhibit coordinator contact is: Mr. Samudra Haque, samudra@gwu.edu, (202) 812-3325.
Exhibit days are Oct. 7 and 9, 2013, 0900-1600. Setup not permitted before 0700.
Exhibit room will be unavailable after 1700 on October 7, 2013 until 0700 on October 8, 2013. Due to other events, we regret all exhibits will have to be removed from the space beginning at 1600 on October 7. Local storage for small items possible on request only.
No attachment requiring adhesive, or fasteners to permanent walls is permitted. If pole/drape is situated conveniently, small hooks, or nylon cable tie or cord is recommended. Exhibitors are free to bring tripods/stands as they see fit, but rentals of such accessories are also possible through advanced request.
Power connections may incur additional charges, as required by the university Client Services, Events and Venues, depending upon requirements.
If advance shipment of exhibit materials is required, please contact your exhibit coordinator in advance for arranging logistics.