Welcome from the Conference Chair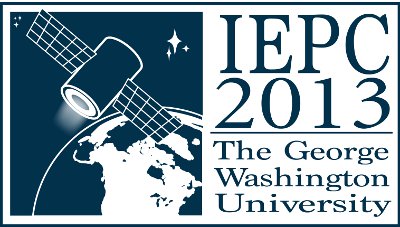 We look forward to welcoming you at the upcoming 33rd International Electric Propulsion Conference (IEPC) which will take place from Sunday, October 6th to Thursday, October 10th, 2013 on the campus of the George Washington University in Washington, D.C., USA. Submit your abstract online now.
IEPC is the premier venue for researchers from around to world to meet and discuss the latest in the field of electric propulsion. Conference topics include experimental and numerical investigations of technologies such as ion thrusters, Hall effect thrusters, arc and resistojets, MPDs and FRCs, as well as basic plasma processes, diagnostics, and mission trade studies. The conference provides the perfect forum to present research findings, and offers an unequalled opportunity to learn the latest developments, meet with colleagues, and establish new business contacts.
The conference takes place every other year and alternates between location in and outside the United States. In 2013, the IEPC will be held for the first at the George Washington University in Washington, D.C. The George Washington University was created in 1821 through an Act of Congress, fulfilling George Washington's vision of an institution in the nation's capital dedicated to educating and preparing future leaders. The School of Engineering and Applied Sciences has recently celebrated its 125th anniversary. GWU is home to the Micropropulsion and Nanotechnology Lab which is active in the field of electric propulsion research. The conference will also include visits to the NASA Goddard Space Flight Center, as well as other relevant labs. The conference Gala dinner will be held October 9th in the National Air and Space Museum on the National Mall.
Stay tuned to this website and subscribe to our newsletter for important updates and information to assist you in your travel planning. Do not hesitate to contact us if you have any questions.
We are looking forward to seeing you at the conference.
Prof. Michael Keidar
Conference Chair
keidar@gwu.edu
+1(202) 994-6929